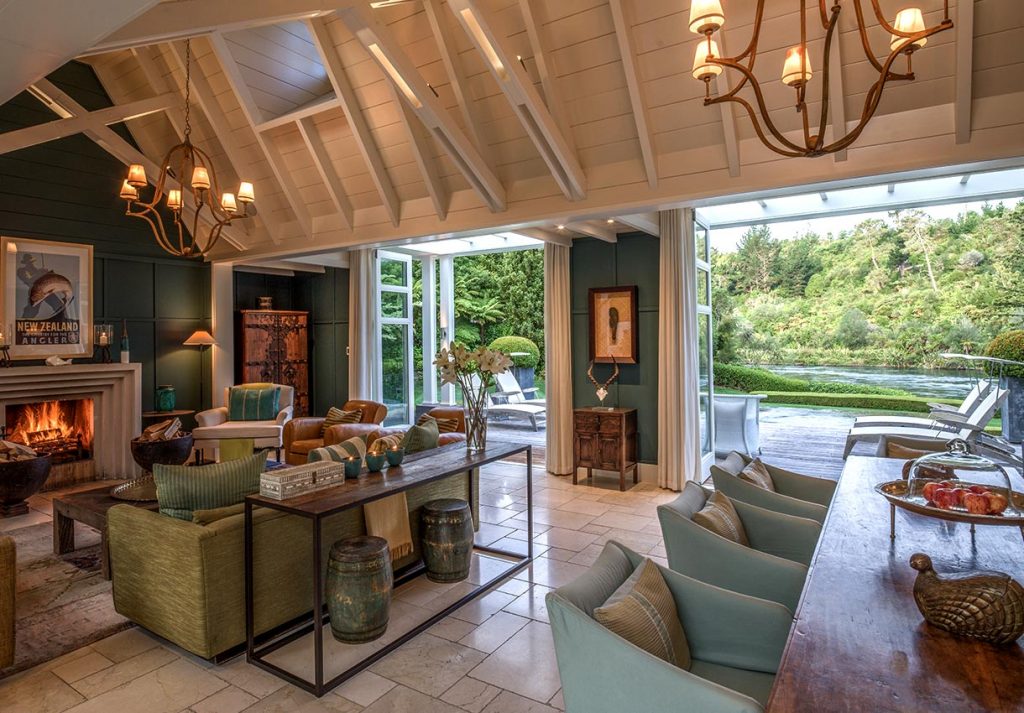 Of the 40 countries and innumerable accommodations I have visited, New Zealand's Huka Lodge is one of my favorite places. Located on the North Island, about an hour's flight or a three-hour drive from Auckland, this incredible lodge is a destination of total luxury.
Designed for comfort, relaxation, congenial conversation, and adventure, the lodge and its surroundings provide numerous options for the day's activities, including land expeditions, aquatic adventures, half- or full-day helicopter tours of the North Island, fly-fishing, walking, hiking, spa services, and of course delectable dining.
From the moment we entered the lodge's beautiful grounds and gardens, we were already in awe.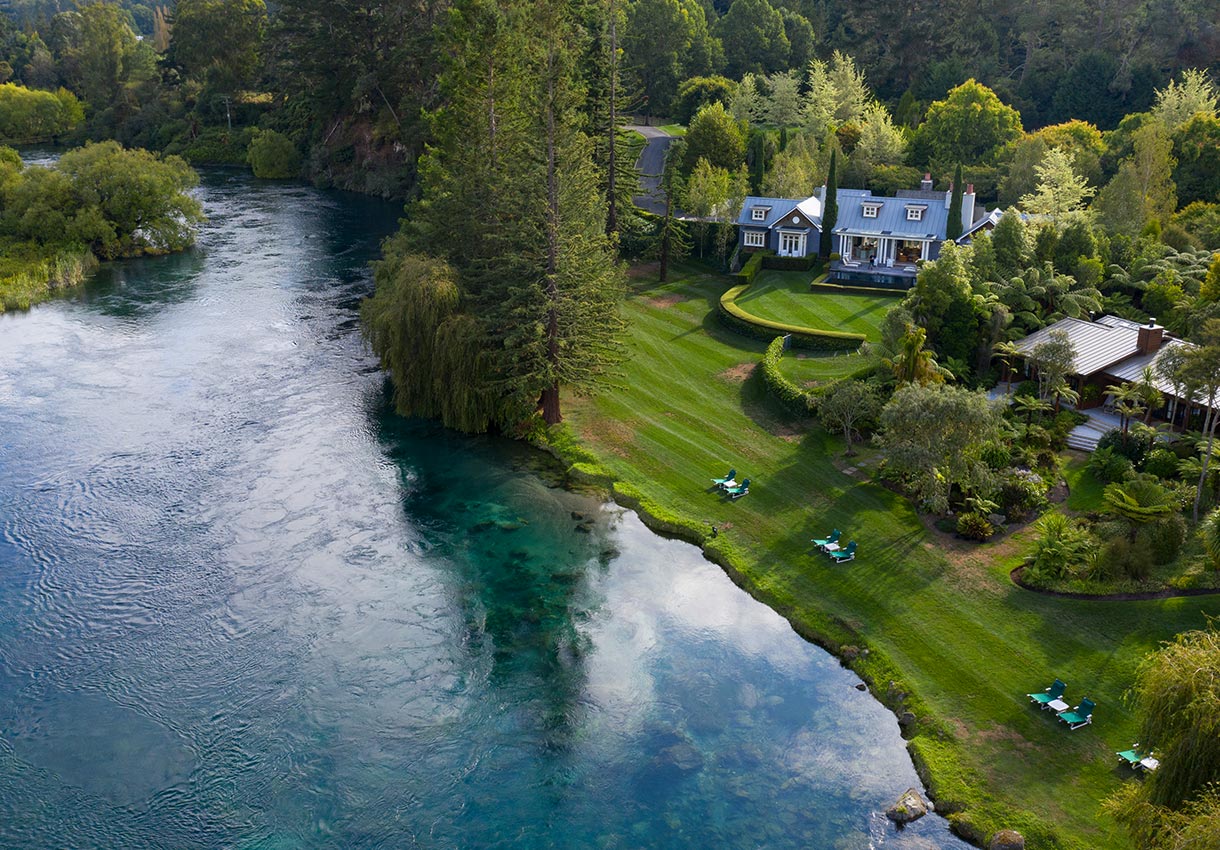 The first morning, we went fly-fishing in the Waikato River accompanied by a gillie (fishing guide). Within an hour we were catching rainbow trout. To our surprise, the gillie expertly sliced the fresh fish and we had sushi on the spot. To celebrate the occasion, we unpacked Waterford glasses and Irish whiskey from the creel and stood in the middle of the river toasting our success.
For that evening's dinner in the Lodge the chef prepared more of our fresh-caught rainbow trout along with all the delicious local trimmings accompanied by New Zealand Sauvignon Blanc. After dinner we lounged by the fireplace and shared the highlights of our incredible day. The evening was chilly as we walked back to our suite along the river, but not too cold to enjoy bundling up in Adirondack chairs to watch the fast flowing water glistening in the moonlight.
It had been a perfect day and when we finally went inside to retire, we discovered the perfect, thoughtful detail to inspire luxury dreams: a cashmere-covered hot-water bottle tucked between the sheets.
And that was just Day One!
Small wonder that this is one of my favorite places in the world. But don't just take it from me: Big 7 Travel ranked Huka Lodge as Number Six among the 50 Most Romantic Hotels in the World for 2022! Visit the website to uncover more about luxurious Huka Lodge.